"Leave The Mulching To US!"
Our landscape maintenance division gives you more free time, offering a wide range of services including mulching, pruning, weed control, annual plantings, irrigation turn-on and winterization and fertilization programs. We are certified pesticide applicators, offering professional treatment for weed and insect problems.
Please contact us anytime to put together a customized program allowing you to get the best out of your landscape. Our Maintenance supervisor, Patrick Hughes, can set up a time that best suits your schedule and create a plan for the upcoming year. Call the Garden Center at 302-539-6119 or e-mail him anytime at
pat.lordslandscaping@yahoo.com
. He would love to hear your ideas and help you spend more time on the beach and less time pulling weeds this summer!
Here is a list of our services:

Transfilm- Applied in late fall to early winter to protect evergreens from losing moisture through its foilage. Makes them more drought resistant and protects against winter burn.

Dormant Oil- Applied in early spring to protect trees and shrubs from insects and fungus. It smothers the eggs and insects to keep them from damage to the plant.

Planttone- Applied in late winter to early spring to all trees, shrubs, and perennials. An organic granular fertilizer that is great for everything in your garden to give it the boost needed to get started for the season.

Amaze- Applied twice a season, once in early to mid April and again in late summer/ early fall, as a garden weed preventer. Once applied this prevents weed seeds from germinating. Minimizing the number of weeds in the garden beds.

Herbicide spraying- Applied several times through the growing season to kill weeds.

Pramitol- Applied once a year to kill weeds in driveways and areas plants are not wanted. This product stays in the soil for up to one year to kill and prevent weeds. Nothing will grow in areas this is applied.

Lime- Applied in the spring to your lawn to neutralize the acid in the soil. Our area has naturally acidic soil. Many weeds thrive in acidic soil. Adding lime to your lawn cuts back on weeds and moss growth, while helping your grass to be lush and green.

Lawn Fertilizer with Dimension Pre-emergent- Applied anytime from March 15- April 15. This fertilizes the lawn for the spring and prevents crabgrass from growing.

Fall Lawn Fertilizer- Applied in the fall to help your grass stay green and healthy through the winter.

Winter and Summer Trimming- Pruning all that is need from roses and perennials to evergreens and trees. We can do all that is needed.

Mulching- Applied in the spring to hold in the moisture for the summer and cut back on weeds. We have many types of mulch to choose from. Pine needles are the most common, but we also install hardwood or any of our dyed mulches.

Irrigation Services- We have an irrigation technician on staff to help maintain systems. He can turn on your system in the spring. Make sure the system is running properly. Make any repairs that are necessary. Adjust the heads or drippers as needed. Then blow out the lines for the winter so it doesn't freeze.

Annual Plantings- We have a great selection of annuals in the spring to choose from. We can fix up your planters and flower beds with lots of seasonal color. We also plant pansies in the fall to add some color to the dreary cold of the fall and winter.

For additional services or more organic options please feel free to contact us.
Powered by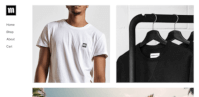 Create your own unique website with customizable templates.