Lord's Garden Center

Our garden center and nursery features a huge array of quality plants and hard goods. Covering five acres and open year-round, we are the one-stop shop for all your gardening needs.
Our plant selections include trees, shrubs, perennials, ornamental grasses, water plants, house plants and tropicals, vegetables and herbs, and annuals, many of them native. Much of our beautiful stock is grown on our own five acre production facility nearby.
With almost 40 years experience landscaping coastal conditions, our plant selections are chosen to not only survive, but thrive in this unique environment. We can help you find the plants best adapted to your specific location. Our selection of native plants continues to grow as more people recognize the benefits of locally adapted species.
Our garden center also features a full range of gardening supplies and décor, including outdoor furniture, pottery and statuary. From tools and fertilizers, mulches, pavers and stone, lawn care products, pest control and water garden supplies, to unique garden accents, we have what you need for outdoor living.

Our experienced staff is here to answer your questions, help you select the perfect plants, or create a custom container for you. We have tips on everything from vegetables and herbs to butterfly and hummingbird gardens.

Come enjoy an experience you won't get at a big box store. Stroll through our park-like nursery, feed the fish, visit with the staff. Stop and smell the roses. Let your senses come alive. It's all here.


Powered by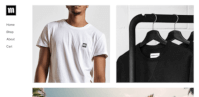 Create your own unique website with customizable templates.