Fall/ Winter Hours* Monday- Friday 8am-3pm * Saturday 8am - 4pm * CLOSED SUNDAY

This 2018 season Lord's Landscaping, Inc. will celebrate it's 40th year serving the southern Delaware beaches. Helping to make our community a premier beach destination, working with other amazing local businesses and watching our area grow has been some of the greatest rewards after 40 years in the business. We truly thank you for your support and love for all these years and we look forward to the next 40 years. We can't wait for you to see the changes we have made this year.

Lord's Landscaping has three divisions; our Garden Center located on Rt. 26 in Millville across from the Millville Fire Hall, a construction division with Landscape Designers who together have over 60 years of experience, and a Maintenance Division with the most knowledgeable, precise workers you will meet. Experience is the essential ingredient to turn all of your thoughts and ideas into the landscape you have always dreamed of. We offer a wide variety of services, but specialize in custom landscape designs as well as 12 month maintenance programs and irrigation. We have the knowledge and man power to address any clients needs, from basic lawn maintenance to the most detailed and artistic landscape creations.


Garden Center

Our Garden Center, located on Rt. 26 across from the Millville Fire Hall, has over 5 acres of green houses and retail space. We carry locally grown shrubs, perennials and annuals. Our staff will be happy to assist you in any of your gardening questions or concerns. Ask us about any of your pest or disease control needs!

LANDSCAPE DESIGN AND INSTALLATION




Let us help you create an outdoor living area of your dreams! Our landscape designer can customize a plan for your yard to create beds, walkways and transform your yard into an outdoor oasis. Come speak with Bill Lord or Cody Kuhnert, our horticulture specialists, to help you make your vision a reality.

LANDSCAPE MAINTENANCE

Don't let your weeds get out of control or your yard be an eye sore. Let us help you keep it under control. Our maintenance crew provides fertilization, trimming, pre-emergant, chemical applications and all of your year round yard maintenance needs. Let us take care of your yard so you don't have to!

Powered by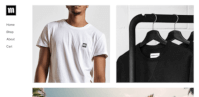 Create your own unique website with customizable templates.