Salt and sand
Seashore soils can be a challenge to plant, but your garden can thrive with careful plant selection and soil preparation.

Prepare sandy garden soils with plenty of organic material like composted leaves and grass clippings.

The organic matter will help retain soil moisture and provide nutrients.

Salt deposited from one-time events, such as flooding with ocean water, will gradually leach out with rainwater.

The process can be quickened by flooding the area with fresh, (not salt), water.

Seashore soils tend to have naturally high salt levels. The following plants are especially well suited to tolerate this and the droughty conditions.
Tough natives from the dunes of our Atlantic Coast include:
American Beachgrass (Ammophila Breviligulata 'CAPE')





Prickly Pear Cactus (Opuntia Humifusa)





Adam's Needle (Yucca Filamentosa)





Northern Bayberry (Myrica Pensylvanica)





Groundsel Bush (Baccharis Halimifolia)





Eastern Red Cedar (Juniperus Virginiana)




With a little organic material in the soil, you can also grow:
Rugosa Rose (Rosarugosa)





Beach Plum (Prunus Maritima)





American Holly (Ilex Opaca)




Perennials Include:
Threadleaf Coreopsis (Coreopsis Verticillata)





Aromatic Aster (Symphyotrichum Oblongifolius 'Raydon's Favorite' or 'October Skies')





Hyssop – Leaved Thoroughwort (Eupatorium Hyssopifolium)





Spike Gayfeather (Liatris Spicata)





Cut – Leaf Coneflower (Rudbeckia Laciniata 'Herbstsonne')





Beach Panicgrass (Panicum Amarum)





Switchgrass (Panicum Virgatum)





Seaside Goldenrod (Solidago Sempervirens)




In wet areas:
Butterfly Weed (Asclepias Tuberosa)





Marsh Mallow (Hibiscus Moscheutos)




*** (Excellent Choices that support wildlife as well as provide attractive, mid-summer blooms.)
Vines:
Trumpet Vine (Campsis Radicans);




It's orange trumpet – shaped flowers are a feast for hummingbirds, but beware, in ideal conditions you may need to prune it heavily each winter to keep it in check.

Although, not native, perennials like hydrangeas, sedums, and cosmosm, (a re-seeding annual), thrive in salty, sandy soils and can brighten seashore landscapes.
Powered by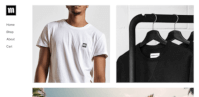 Create your own unique website with customizable templates.