DRY SHADE GARDEN


Shade is the classic garden problem situation. Many yards, especially in established neighborhoods, have dry shady areas. When a shady environment is created by shallow-rooted trees there is intense competition for sun and moisture. Do not even try to grow lawn grasses in dry shade; they require both light and adequate moisture. In some cases, the best solution for very dry shade is only a layer of mulch or leaf litter. Even with a planted understory, don't remove all the leaves – they add valuable organic matter and feed the natural soil system.





While most ornamental grasses require full sun, there are a few grasses and grass-like plants that tolerate shade. Crinkled Hairgrass (Deschampsia Flexuosa) and Bottlebrush Grass (Elymus Hystrix) are two grasses that tolerate varying degrees of shade and dry soil. Pennsylvania Sedge (Carex Pensylvanica) is an excellent ground cover that tolerates very shady, dry sites and will even tolerate periodic mowing.

---
---
Powered by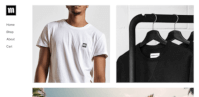 Create your own unique website with customizable templates.